Don't tell anyone.
What a pretty little bay!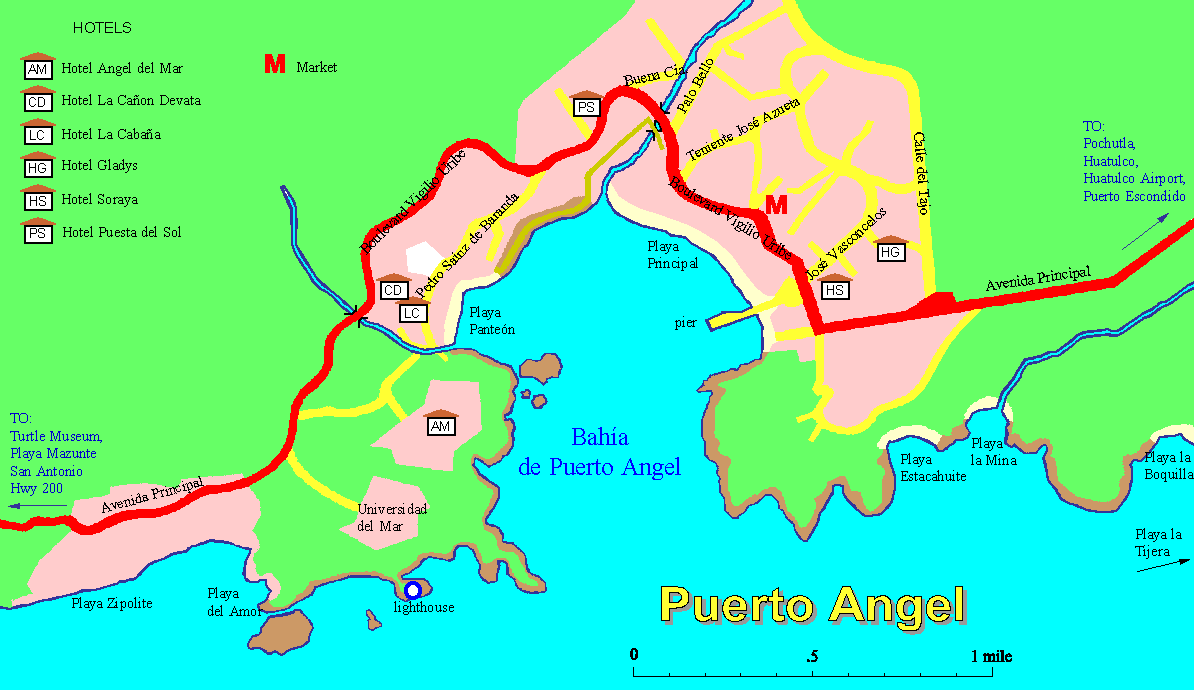 https://www.tomzap.com/puerto_a.html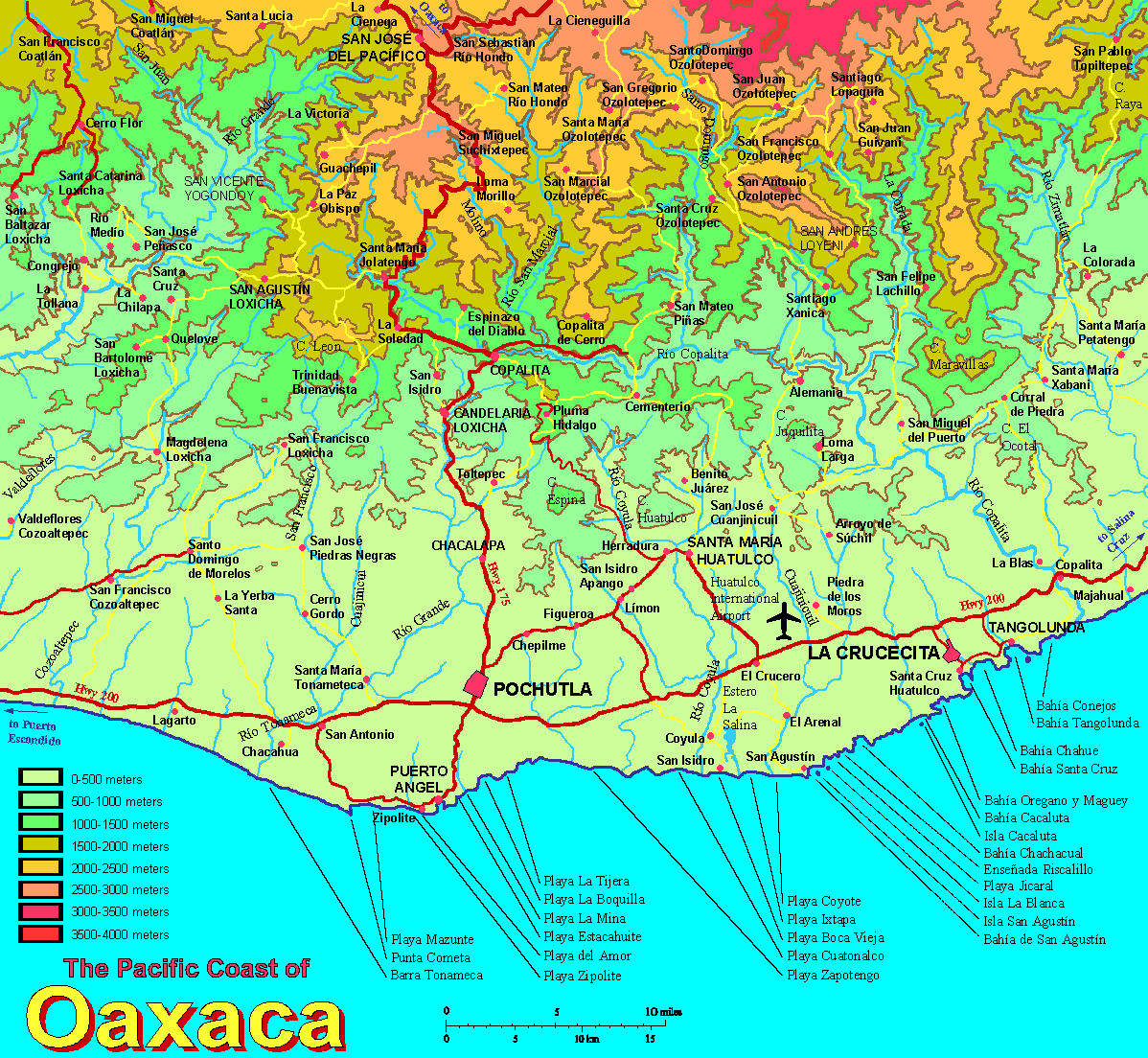 https://www.tomzap.com/map_east.html
Acapulco:
We had a lovely time in Acapulco.  It is not necessarly the most cruiser friendly place, but with the help of friends Alan and Liz on s/v Vivacia we rested in a couple of the nicest places…
The trip down from Acapulco was NICE.  We sailed quite a bit and took about 52 hours total, maybe 15 to 18 motoring.  It was very nice to leave Acapulco at the beginning of Semana Santa. ( http://www.mexonline.com/semana.htm )
Things were getting a little busy on the bay:
So off we went, ever south (or east maybe).  We are headed for the south most part of our planned trip at 15° 40′  N latitude and from Acapulco t 16° 51'N ,  it is  about 75 miles south and  180 (ish) miles east to Puerto Angel and then another 25 or so NM before we turn back at Huatulco…
Along the way, dolphins and tigers and rays (Oh my!)  WHere is your camera when you need one!
Puerto Angel was a surprise.  We were not planning to stop here, however, buddy boat was fighting an alternator issue and we came in around noon 3/24/2016.  First impression os that the bay is too small for two boats, we turned to leave and a fellow on a panga waved us back in so we tried earnestly and often and finally anchored happily!  We are now five sailboats here and there is plenty of room for more!
Next on to the bays of Huatulco, maybe put the boats into a marina at Marina Chuhue and bus up to Oaxaca city to see the sights?  SHould be a few weeks before we make the turn back up coast…
Tech:
What have we fixed lately?   Re wired the water maker to take out the quick connects I had in the circuit  (just did not like the voltage drop from the panel to the motor). I think the quick connectors cause heat at the connections.  We removed two from the water maker circuit. Who wired that thing?
Windlass has been taken apart and re-assembled a three times.  All the bearings are shot and I've tried to line the main shaft bearing with some thin poly sheeting.  We shall see how long it holds.  We also made those poly washers and put them on either side of the main shaft between the drive gear and housing and and outside the housing between the clutch hub of the shaft and the housing in order to try to reduce gauling…  Again, time will tell if it makes it the rest of the season
So how are the batteries doing?
G R E A T !  Really, we are so happy with them…  (Knock Wood!)
Maybe the best part is not trying to translate 12 volt lead acid battery voltages to state of charge.   We are now just counting amp hours in and out!  And still have not done a capacity test.  It's on the  list!  We have seen up to -175 Amp hours so far, so the choice of a 400 AH bank was probably correct for s/v Hajime.
FIN