It's that time again.
Jessica and I are off to Mazatlan tomorrow,  Sunday Dec 10, 2017.  Our plans are to fly DEN to PVR, Southwest Air, about 3 hours and then take a bus, ETN,  from Puerto Vallarta up to Mazatlan about 6 hours.  We get in late around 11:15 PM and are taking a hotel for a couple nights in Olas Altas area of Mazatlan, the Best Western Hotel Posada Freeman.
We plan to visit the boat, Hajime, and get her ready to move in  ASAP.
The main work to get done this week and next week are :
Change the old cold plate in the ice box over to the new evaporator we are bringing, wish us luck that the sealed copper tubing on the new evaporator is long enough to reach the compressor in the aft lazarette…
2. Rig a new mast ascent system with the hardware we are bringing:
3. Replace the mast lighting, steaming light and anchor/tricolor/strobe lights and add spreader flood lights for better deck lighting :
4. Replace hatch seals on the Atkins & Hoyle Salon Hatch:
5. Make dock line chafe guards from tubular webbing:
6.  Install the new GPS and sonar transducer in binical: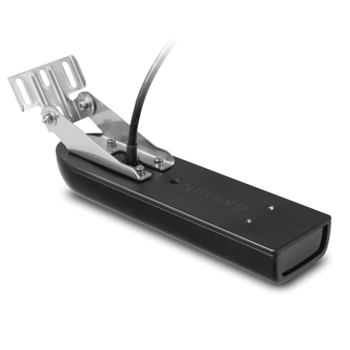 7.  Rebuild the propane grill, lots of rust and rotten burner on old one:
8. Rebuild the filter assembly for the salt water intake filters on the watermaker, old one is rusted out and rework the salt water booster pump system replacing old 24 VAC pump with a 12 VDC one:
9.  Make some fitted sheets for the Forward V-Berth
10:  I'm sure there is more ???
This year's stuff…
| Product Name | Part No. | Quantity | Item Price | Total Price |
| --- | --- | --- | --- | --- |
| RAYMARINE 2-UP REPLACEMENT BATTERY PACK & SEAL KIT | | 1 | $59.48 | |
| Product Name | Part No. | Quantity | Item Price | Total Price |
| --- | --- | --- | --- | --- |
| GARMIN MFD/SONAR, GPSMAP 840XS US MAPS, NO TRANSDUCER 0100118101 | | 1 | $682.83 | |
| Product Name | Part No. | Quantity | Item Price | Total Price |
| --- | --- | --- | --- | --- |
| GARMIN GT21-TM TRANSOM MOUNT TRANSDUCER, TRADITIONAL 600W, 50/200KHZ, CLEARVÜ CHIRP 500W, 260 & 455KHZ | | 1 | $121.14 | |
| Product Name | Part No. | Quantity | Item Price | Total Price |
| --- | --- | --- | --- | --- |
| Nova Kool RT4 Boxed Evaporator with 12 Foot Lineset | | 1 | $179.20 | $179.20 |
R

aytheon autopilot Rudder Feedback Sensor

ITEM PRICE:
| | |
| --- | --- |
| | ITEM PRICE: |
( 142182903650 ) 

Size: L/XL and S/M

ITEM PRICE:
Rigging water maker pre-pump…

ITEM PRICE:
| | |
| --- | --- |
| | ITEM PRICE: |
 Refrigerator water pump spares

ITEM PRICE:
 Micro connectors (never know)

ITEM PRICE:
PC Charger DC

ITEM PRICE:
Spreader lights

ITEM PRICE:
Drill bag and batteries

ITEM PRICE:
Code
Item
Qty
Price
Grand Total
WSR-NYL-BWT-001
BlueWater Tubular Nylon Webbing 1 Inch
[1 Inch Tubular Color:Tracer]
30
$0.35
$10.50
WSR-TUB-TFP-001
Tubular Polyester Webbing 1 Inch Factory Dyed
[Choose Your Tubular Polyester Color: Factory Dyed]
15
$0.63
$9.45
| | | | |
| --- | --- | --- | --- |
| Item | Cost | | |
| Batterys | $59.48 | | |
| GPS | $0.00 | GPS | $682.83 |
| Transducer | $121.14 | | |
| Evaporator | $179.20 | | |
| O-Rings | $4.80 | | |
| Sensor | $59.00 | | |
| Grill | $99.00 | | |
| GPS | $0.00 | GPS | $269.99 |
| Regulator 2@14 | $28.02 | | |
| Mask | $25.99 | | |
| Mask | $25.99 | | |
| Nav Light | $29.97 | | |
| Ascenders | $79.99 | | |
| Braket filter | $18.00 | | |
| SHort cables | $4.68 | | |
| Punm | $23.85 | | |
| Mast Light | $109.00 | | |
| 2 pumps | $23.48 | | |
| Connectors | $3.38 | | |
| Charger | $12.98 | | |
| Spreader Lights | $21.98 | | |
| Dewalt Drill | $69.99 | | |
|  Webbing | $19.95 | | |
|  TOTAL | $999.92 | | |