Thought I would add some techie bits for you guys missing this kind of stuff:
How about a $150 sonar for the boat?:
New gears for the Chrysler:
A Internet wifi (IP) camera for the dojo:
New key less entry door latch:
New printer ricoh sp204 sn
How about a $150 sonar (depth and fish finder) for the boat?:
We bought the Navionics Caribbean and South America charts on Jess' IPAD when we sailed for Mexico in Dec. 2012.  Navionics has been upgrading the software with full fledged chart plotter capability over the last several months.  If you looked at the software a year ago and decided it was just a charting / planning package, look again!
So this last software revision has added split screen capability to allow a new sonar / fish finder capability.  And they link to sight for purchasing the hardware required it is only about USD $160.  The web page says it has 240 foot depth capability and you can mount the transducer inside in a fiberglass hull or hang it on a transom…   I think it is interesting at the price…   The unit is sold by Vexilar.com and is $149.95 plus $10 shipping for the one you would wire into the vessel.  It is called the SP200 and it transmits wifi to an apple or android smartphone or PAD. The stand alone app is free and the Navionics software already will display the soundings in split screen…
http://vexilar.com/               http://sonarphone.mobi/
http://www.navionics.com/en/sonarphone
On svHajime we would have to mount it inside on the fiberglass hull, but our backup sonar is already mounted that way and it works great.  I've sent away for the instruction set for in-hull mounting to see if it will work in our vessel… maybe like this?
New gears for the Chrysler:
The speedometer works but the odometer doesn't…  Searched that on the internet and found out that it happens quite a bit.  Enough so that you can (still) buy replacement parts and even view a video on how to change the gears in the dash mounted speedometer.  In the glove box of Dad's 1991 Chrysler, there is a new tire contract from Tire Barn dated 2006 with the same mileage that shows on the odometer today!   On the video the process did not look too hard so we tried it and it worked.
use link inside "" if you want to see vid on replacing gears… "https://www.youtube.com/watch?v=7OyjTXExB4k"
Looks like the auto makers went away from the old speedometer cable that was turned by the transmission and ran up to the dash to attach to the back of the speedometer.  For Dad's 1991 Chrysler LeBaron sedan, there is a sending unit on the transmission and wires up to the speedometer and an electric motor in the speedometer with little nylon? gears.  The sending unit tells the little electric motor how fast to run and the gears turn both the speedometer AND the odometer unless a gear looses a tooth or two.
Also found out that pricing can be vary greatly, from around $75 a set of two gears, for the Chrysler gears, to the $27.50 delivered we found at:  Http://americanhotrodsolutions.com.
Pulling instrument cluster and replacing, should have had a camera! ;-)
Photo of old gears showing missing teeth:
A Internet (IP) camera for the dojo:

Always wanted to try to put in a Dojo Camera, and thought that getting the signal  available through an in-house router to the net would be pretty difficult.  It must have been because there is an IP Camera solution out there called P2P.  Once you set-up the camera on your in-house router via Ethernet CAT5 cable connection, you can turn it out  to the net, unplug the Ethernet cable and have a wifi camera on your premises that you can access from a smartphone or PC anywhere…
http://www.ebay.com/itm/CRAZY-PROMO-HD-P2P-720P-PAN-Tilt-Dual-Audio-Wireless-Wifi-Security-IP-camera-USA/181508918643?_trksid=p2047675.c100005.m1851&_trkparms=aid%3D222007%26algo%3DSIC.MBE%26ao%3D1%26asc%3D24353%26meid%3D2da1d4c9dcca4c649b91d58507db793b%26pid%3D100005%26prg%3D10335%26rk%3D1%26rkt%3D6%26sd%3D191302213767&rt=nc
If you want to see camera for a Denver Judo practice:
Download the view app, search for "APCamera"  on Apple or android apps stores and install on your PAD or smart phone…
Use this code to find our camera, leave the password blank:
P2P camera code:  MEYE-043179-FABAB
The camera powers on when ever the lights are on in the dojo, so only at practice times, see the practice schedule on the web sight…
Http://denverjudo.com
 New key less door latch:
http://www.aaaindustrialsupply.com/Lockey-E-PRO-TOUCH-E-Digital-Keyless-Electronic-Lever-Door-Lock.aspx
Found on craigslist.com for $50…  We had a lot of keys out for the dojo door and instructors have come into the dojo and found it open and lights on with no-one around.   So instead of re-keying the locks, decided to try a digital coded entry door latch.   So far so good… and we can change the "key" code for free next time!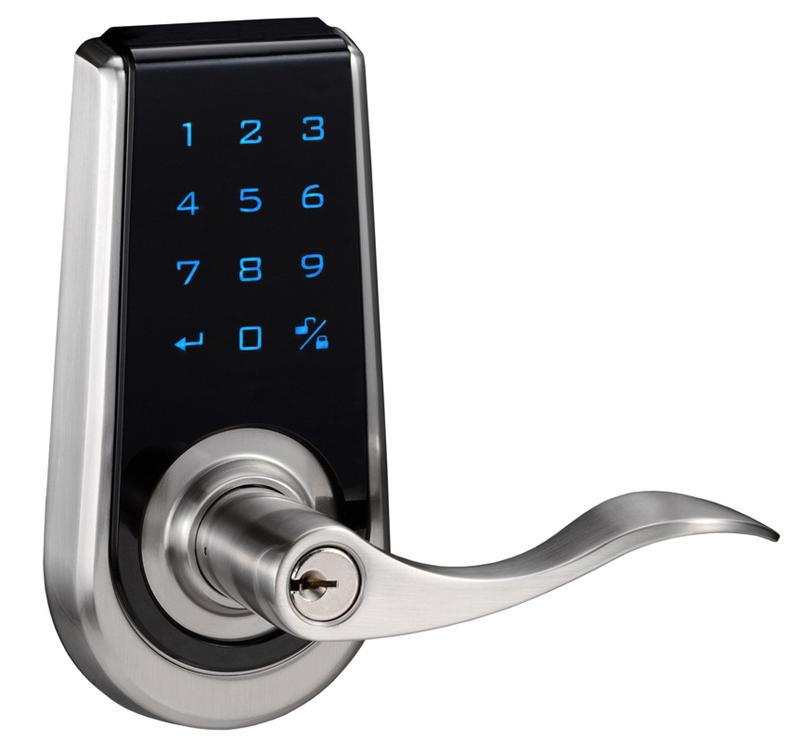 New Printer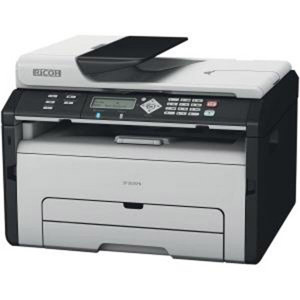 Came in from adorama camera via http://www.rakuten.com/prod/ricoh-aficio-sp-204sn-monochrome-multifunction-laser-printer-with/252965485.html    it was free shipping then???
Anyway a couple problems, I overlooked that it was not wifi directly but did ethernet to the wireless router any it fits nicely in the closet by the router connected via ethernet cable…  Not ideal but works for Windows based PC, nNO DRIVERS for APPLE stuff….  My bad!!!  Jess is OK, just sends me stuff to print!
Toner was a chase!    finally found a couple interesting things I did not know, ben out of it for a bit!  Looks like the printer manufacturers are putting count down chips in the toner and ink cartridges to make it harder to refill/recharge them!  Note the cartrige below is more than the printer was! Duh!
So in the rest of the world there was a refill hole in the cartridge so you could buy toner powder and "do it yourself", knocks cost down to $18.50 for toner and a replacement chip!  Or as low as $48 for 4 kits…  Looks messy to change and may need to drill a hole in the cartridge and tape over when full…
http://www.ebay.com/itm/like/271570419105
REFERENCE FOR TONER SP204SN:
TONER 407254 RICOH SP 200, SP 201, SP202, SP203 SP 204 is HE? ie 2600 copies
Toner 407255 and 407259, Type SP 201LA for SP 200, SP 201, SP202, SP203 SP 204 is LE? ie 1500 copies
Ricoh 407259 (Type Sp 201La) Oem / Original Black Ton… (0046235)
REFERENCE FOR TONER SP100e:
TONER 407165 and 407166, 407167 (Lanier SP100e) RICOH SP100e is 12oo copies
Ricoh 407165 (Type Sp100la) Oem / Original Black Tone… (0024725),
ORDER FOR 204,  chips lot 5 for $29
http://www.aliexpress.com/item/For-Ricoh-SP-200-SP200-Toner-Cartridge-Chip-For-Ricoh-Aficio-SP200-SP201-SP202-chip-Print/2030327866.html
http://www.aliexpress.com/premium/chip-for-ricoh-SP201HE.html?ltype=wholesale&g=y&d=y&exception=&origin=y&shipCountry=us&SearchText=chip+for+ricoh+SP201HE&isUnitPrice=&isPremium=y&CatId=0&isViewCP=y&needQuery=n&shipCompanies=
ORDER FOR 100e,  chips lot 4 for $29
http://www.aliexpress.com/item/toner-chip-for-Ricoh-SP-100-100e-100sfe-100sue-Aificio-laser-printer-chip-free-shipping/2029553679.html
http://www.aliexpress.com/premium/chip%25252dfor%25252dricoh%25252dSP-100.html?ltype=wholesale&SearchText=chip-for-ricoh-SP+100&isPremium=y&d=y&origin=y&initiative_id=SB_20140930124723&isViewCP=y&catId=
FIN